I create time lapse video. Shooting in 8K, you can imagine how this creates an incredible amount of data. Acquiring one Terabyte per day on bigger projects is not unusual! And shooting in extreme conditions all around the world is the rule, not the exception - Atacama, Patagonia, New Zealand, Norway, Dolomites, Iceland and even at home in the Bavarian Alps. The list is long.
It's in the nature of time lapse shooting that you invest a lot of time and thought into your shots. You never get a second try- time lapse is the art of predicting the future. The gear has to work perfectly over many hours of shooting without the slightest error. Re-shooting usually means trying again the next day and hoping that the conditions are similar, which almost never is the case.

Once you've nailed a great shot, the value of the data is very high. Every shot consists of hundreds to thousands of still frames, each of which must be captured in pristine, genuine quality. Corrupt frames are a thing of the past since I use Angelbird's professional
SD Cards
.
Shooting a Terabyte per day means you are shooting with 3-4 cameras in parallel, with various motion-control systems and lots of gear. Meanwhile, you've got so many physical elements to consider alongside the creative and technological aspects of the camera: Moon phase, sky movement, sunrise and sunset, astronomical twilight times, cardinal directions, lens-choices, camera settings, day-night transition settings, exposure times, motion-control movement times, black-time, camera angles and keeping other setups out of the shot while taking a lot of care to not light up night-scenes with your headlamp accidentally!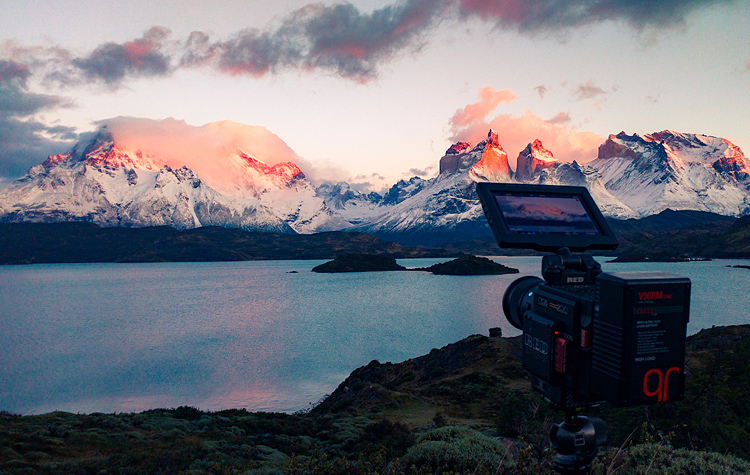 Mobile Backup
At the end of such a day, all you want to do is sleep or move on to the next location, and not spend hours upon hours backing up your data. I got a card-reader that can manage 4 SD UHS-II Cards in parallel. Backing up 4 data streams at 100MB/s+ in parallel easily brings traditional HDD's to its limits.
With Angelbird's SSD2GO PKT XT that's not a problem anymore. A backup of 1TB can be done reliably in under 1h. And that's without a wall-mounted power source, in the middle of nowhere, in the back of the car or a camping table. Thanks to its extremely robust and smart design you can even do backups during a rough 4x4 ride or in high elevations above 5000m without the fear of the drive breaking.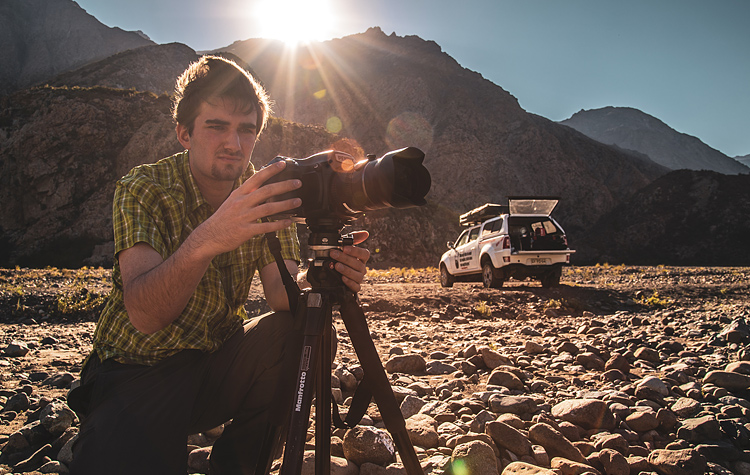 Post Production
Back at home, the high transfer-speeds of Angelbird's SSD makes offloading to the NAS very convenient. I use a big SSD-Scratch Drive in Raid0 which is crucial when working with huge image sequences and many computing cores that require a very paralleled access to these files for fast rendering.
With Angelbird's amazing storage options I can be confident my data is in good hands.
Martin Heck - Timestorm Films