TweakTown gives their seal of approval to SSD2go.
US technology website TweakTown, one of the biggest and most successful technical media web sites in the world, rated SSD2go an outstanding 95% and listed it as a Must Have Editors Choice Award.

The review complimented the design and manufacturing quality of the SSD2go, the world's fastest external SSD solution. SSD2go comes in a variety of colour combinations and they chose the combination of orange and silver.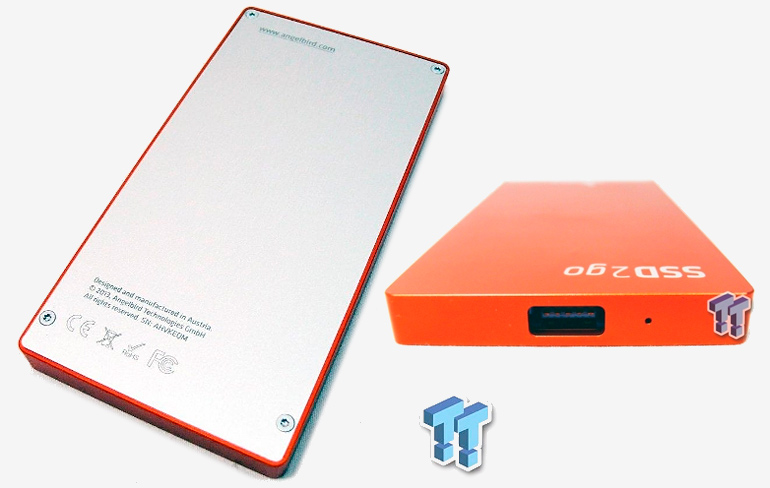 It was not just the look, design and feel of the Angelbird SSD2go that impressed TweakTown; they had a look inside and were very pleased that Angelbird had chosen Micron as the NAND flash supplier and a Sandforce controller. During the actual testing they reached the theoretical limit of USB 3.0 with the drive hitting 458MB/s write and 442 MB/s read. For testing they firstly used ATTO Disk Benchmark, which is recognised as the industry standard for marketing specifications.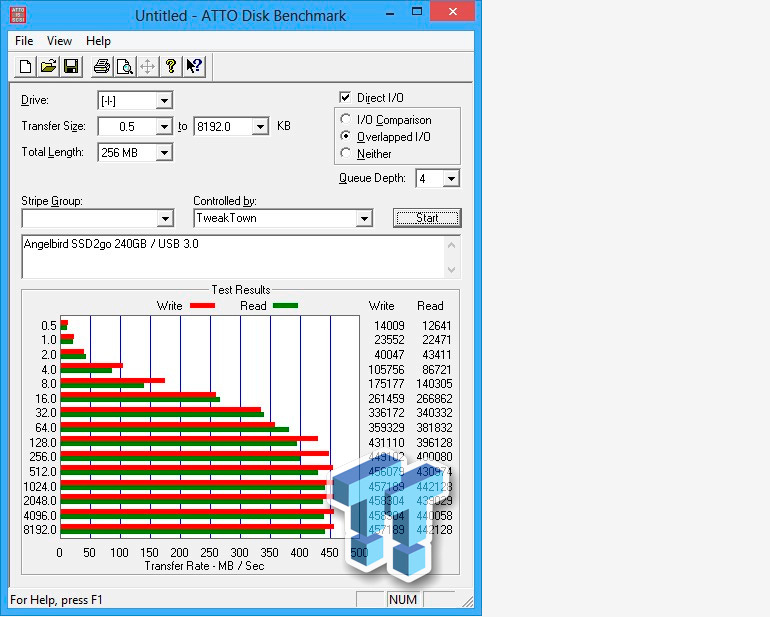 Not just satisfied with ATTO, they tested the SSD2go with CrystalDiskMark, which showed similar results, touching 427MB/s sequential read and 319MB/s sequential write, putting Angelbird SSD2go firmly at the top of their external drive chart.

TweakTown said the performance of the SSD2go was exceptional, becoming the first single drive storage solution to claim every bit of performance from their native USB 3.0 test system, reaching 458 MB/s. They were also impressed with the CapX super capacitor, which allows four seconds of protection, that in the event of power loss performs a flush command shutting down the controller and the device safely for maximum data protection.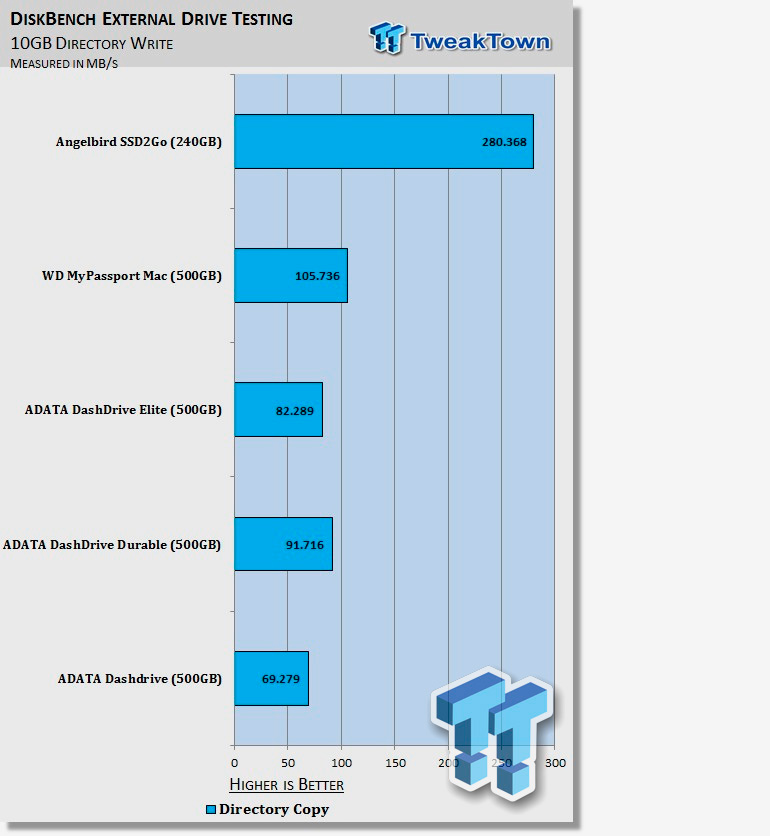 In conclusion, TweakTown said: "With the SSD2go, Angelbird has created a work of art that cuts no corners in delivering you the highest performing external storage device available".

You can read the full review of the Angelbird SSD2go external SSD storage solution, written by Tyler Bernath by clicking here.