Konnichiwa!
We are joining in the choir of our friends from the Japan Electronics and Information Technology Industries Association (JEITA) in their mission to tell the world of the possibilities of New Media at the upcoming Inter BEE Broadmedia & Entertainment at Makuhari Messe in Tokyo, Japan, from November 14-16, 2018.

We are packing our bags to the brim with badass Angelbird products and will be on site for the duration of the exhibition. If you are joining the show, or if you just happen to be in Tokyo in the next couple of days, please stop by our booth for a visit — we would love to chat with you.

You will find us with our local distributor, GINZA JUJIYA Co.,Ltd. Dirigent Division at booth 8308 in hall 8. Or as we say in Japanese: 株式会社銀座十字屋ディリゲント事業部. Ghörig! (West Austrian for "Very good!")
Record breaking!
JEITA tells us that last year's Inter BEE was the most successful Inter BEE Broadmedia & Entertainment exhibition so far. Over 1,100 companies occupied all of the halls of the Makuhari Messe exhibition center and about 40,000 visitors came to experience a unique opportunity for effective and meaningful information exchange and business creation. Don't you worry; it'll be even more exciting this year, because Angelbird is in the house.
Speaking of exciting, it's been a wild year so far.
As the year slowly but surely gets into the Glühwein-groove, and too much delicious chocolate, we would like to take this opportunity to tell you that 2018 has kept us busier than ever. Oh, yes! We launched great new products: AtomX SSDmini, ARRI AV PRO AR 256 CFast™ 2.0 media, Match Packs™ for Panasonic EVA1 & GH5/GH5s, AV PRO SD V60 cards … with still more to come. And, of course, we have many exciting developments coming in 2019. We are looking forward to seeing you either at Inter BEE or one of the other upcoming exhibitions or events.
Arigato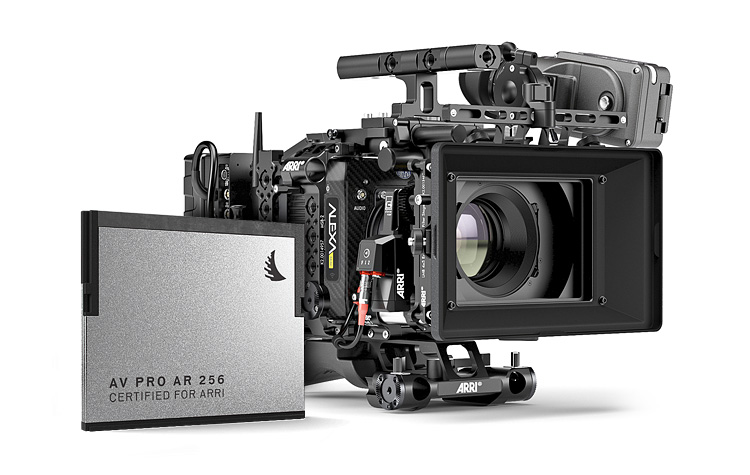 In case you don't yet know:
Angelbird Technologies GmbH is a hi-tech European manufacturer of recording and storage media designed specifically for the rigorous demands of professional content creators in the media and entertainment industry. Driven by young, experienced, and passionate engineers with a love for quality and attention to detail, Angelbird's product range consists of SD, CFast, and SSD media as well as connectivity peripherals. Through close cooperation with leading device and camera manufacturers, Angelbird products are meticulously designed and manufactured with the uppermost compatibility and in-device performance in mind to provide users with unrivaled confidence in choosing Angelbird recording and storage media.