READY TO TAKE ON ALL ELEMENTS OF LAND, SEA, AND AIR?
Our new microSD UHS-II card offers the highest grade professional technology and performance available for 4K+ recording. Ideal for use in drones, action cams, and game consoles. Adapts easily to DSLR cameras with an included microSD-to-SD UHS-II adapter case. As with all Angelbird cards, this too has a tough construction that is shock, dust, x-ray and watersplash proof and performs well even under stress of extreme temperatures.
Find out more about the AV PRO microSD.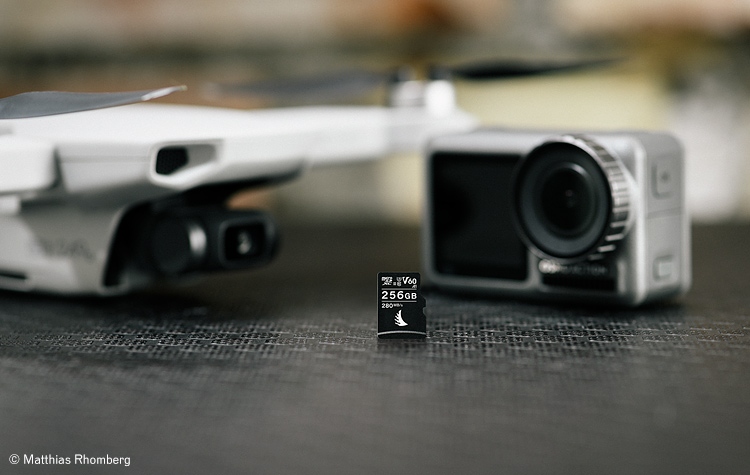 NO MORE WAITING FOR YOUR SD UHS-II FILES TO OFFLOAD!
This new SD Dual Card Reader comes with two SDXC UHS-II card ports for simultaneous data transfer at unrestricted speeds. With a write protect switch functionality per card port, your data gets protected from unwanted deleting and card formatting.
Find out more about the SD Dual Card Reader.