ESSENTIAL SDXC™ UHS-II MEMORY CARDS NOW AVAILABLE IN LARGER CAPACITIES UP TO 1 TB
CREATE WITHOUT CONSTRAINTS.
Until now, the ability for extended 4K+ RAW shooting was constrained by the limitations of card capacity. Choosing between quality should never be a trade-off.
Features:
Engineered to support longer video and photo shoots in 4K+ RAW.
Stable Stream™ ensures uninterrupted read/write performance throughout the card's entire capacity for stable recording and smooth production results.
Built for and tested in harsh conditions, card data is protected from shock, dust, moisture, x-ray, magnetic, and extreme temperatures.
3-year limited warranty
In-house data recovery service on hard- and software level
AV PRO SD V60
Now availabe in 512 GB and 1 TB capacities
Our largest capacity SDXC UHS-II memory card.
Capture full-frame 4K+ resolution video and stills, as well as extended time-lapse sequences and rapid-fire burst photography in RAW or compressed formats with a minimum write performance of 140 MB/s.
The rock-solid build quality of this card makes it ideal for documentary work and for travel through extreme environments such as deserts, high elevations, or arctic conditions.


Find out more about the AV PRO SD V60
---
AV PRO SD V90
Now available in 512 GB capacity
Our highest speed SDXC UHS-II memory card.Engineered for long-duration video recording. Keep the camera rolling in 4K+ RAW with 512 GB of capacity to support the shoot. More room for high resolution recording means no holding back on projects.
Record 4K+ video with a sustained write performance of 260 MB/s. These SD cards are engineered to go all-out for the best results even in harsh conditions.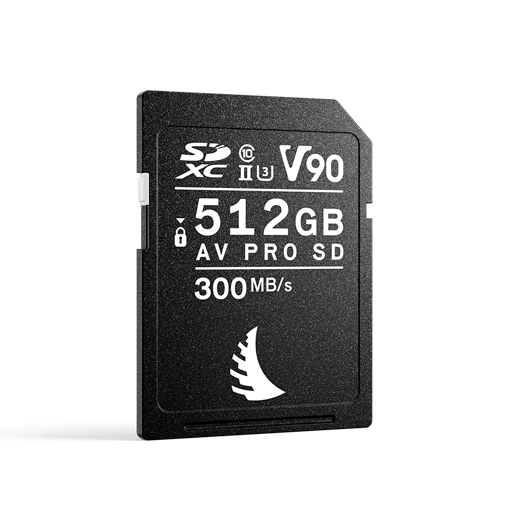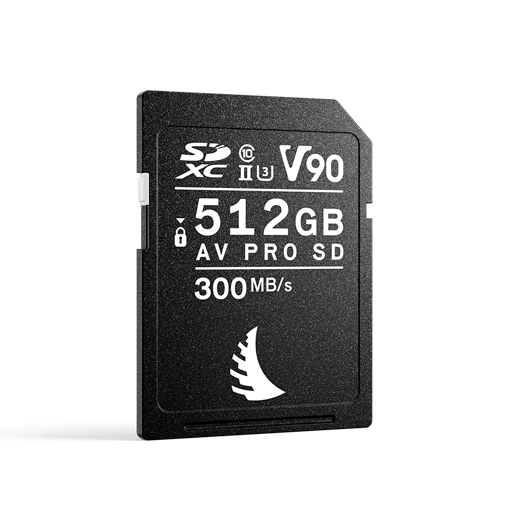 Find out more about the AV PRO SD V90.
---
Sustained Speed Matters
Angelbird SDXC memory cards rely on Stable Stream™ technology to provide high write speeds that can be sustained throughout the entire capacity of the card.
The emphasis on Sustained Speed over Max Speed is a true indicator of performance in real-world production environments allowing media needs and shot schedules to be assessed and planned with accuracy.

---
Sticker-Free and Write-Protected
Integrated Write-Protect Switch prevents accidental file deletion and card formatting while the Sticker-Free card surface and etched serial number prevents potential jams or card mix-ups.

---
For camera compatibility please reference our Compatibility List for up-to-date information.