KEEPS THE ELEMENTS OUT AND THE DATA IN
The Media Tank memory card case is a stylish example of form meeting function--slim and lightweight while protective and secure. Designed to hold up to 4 SD, CFast, or CFexpress cards with smart features that show consideration for the realities of on-the-go creative production.
Flexing design and engineering muscle, Angelbird has created a durable crush-proof travel box that seals out destructive elements while keeping your data safe. The precision-cut foam inserts feature generous finger grooves with the right amount of tension to balance easy card access with a firm and secure grip to keep cards in their place. The hard-aluminum outer shell and secure Lock-Solid™ locking mechanism protects your valuable data and stays confidently, and reliably, shut.
GOOD TO KNOW
Precision-cut foam inserts for storing and transporting up to four SD, CFast, or CFexpress Type B cards
Protective hard-shell aluminum case (splash-resistant, dust, shock, ESD, and x-ray proof)
Rattle-proof interior
Lock-Solid™ durable and secure lock mechanism
Eye-catching color
Double ring loops for pad locks or carabiner
Custom engraving option
WORRY-PROOF PROTECTION FOR YOUR MOST VALUABLE CONTENT
If you are looking for the best way to protect your memory cards, Media Tank memory card case has you covered. The protective hard-shell aluminum case offers splash-resistant, dust-proof protection from the elements. Forget plastic or roll-up soft cases, Media Tank is backed by Angelbird's reputation for quality and reliability and is milled from hard-anodized aluminum for a sleek, lightweight, reliable protection and security.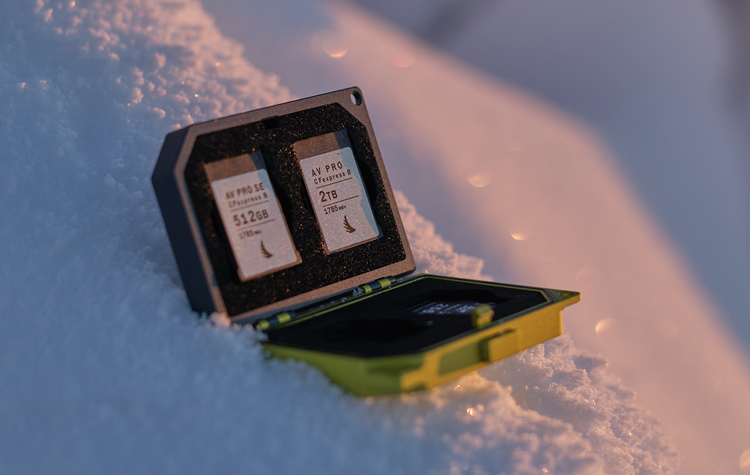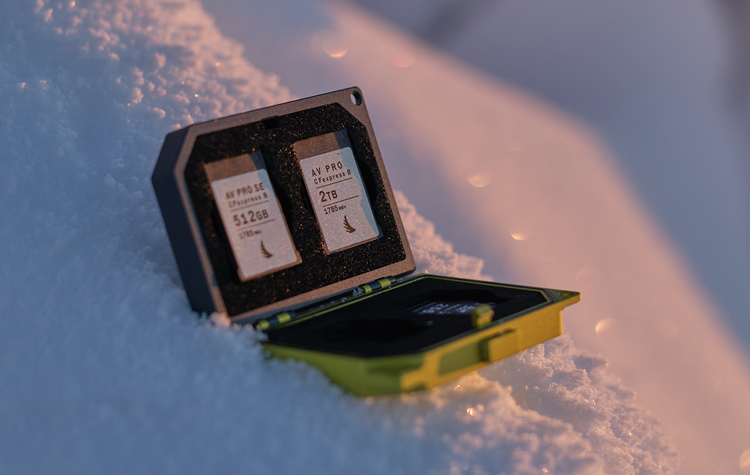 "This memory card case feels like a tank and the size is perfect. It fits easily into a trouser or jacket pocket without getting lost."


- Lisa Kristin, Lisa Kristin Photography; lisa-kristin.com
STORE IT. MOVE IT. PROTECT IT.
Say 'whatever!' to 'what if?'
Between getting the shot and backing up, anything can happen. Rain, dust, salt, sand, wind, and snow are part of everyday life for an adventure photographer/videographer, and Media Tank ensures your cards are securely protected through whatever work throws your way.

Media Tank firmly holds and protects up to 4 media cards at a time with precision-cut foam inserts that protects your SD, CFast, or CFexpress cards from rattling around inside the case. The double ring loops offer additional convenience and security when used with a carabiner or padlock.
"I think it's absolutely great how firmly and thus "safely" the cards fit inside of the Media Tank with no slipping possible. Also, Media Tank is the most visually beautiful card case I've used so far. I've connected it with a lanyard and hang it on my iWorkCase so that I always have immediate access to my cards."


- Ava Pivot, Ava Pivot Photography; ava-pivot.com
LOCK-SOLID™ PROTECTION KEEPS THE ELEMENTS OUT AND THE DATA SAFE
Don't leave your valuable data to chance. Angelbird has engineered a robust and secure locking mechanism that is endurance-tested for functionality so you will never have to second guess that your memory cards are safely inside.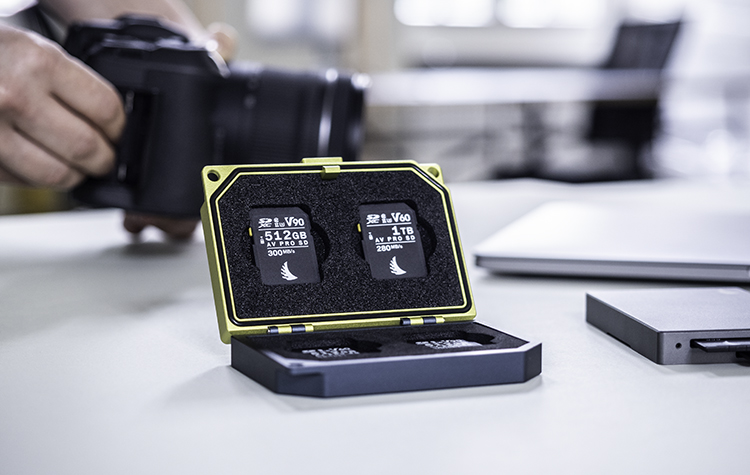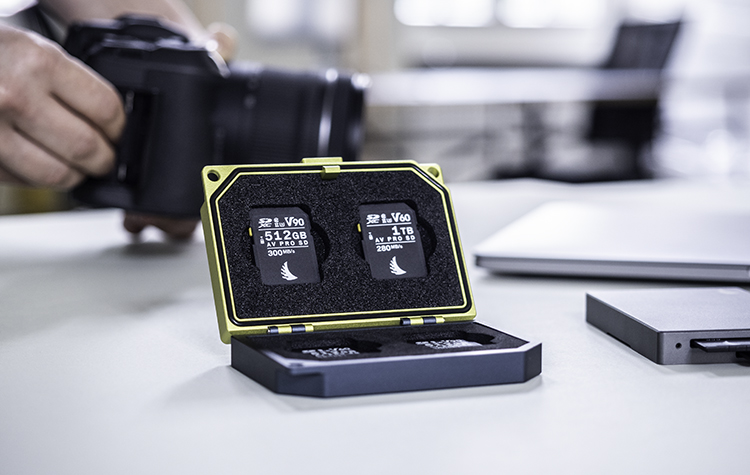 "After using the Angelbird Media Tank for a few months it became part of my core kit which I take everywhere. The build-quality is second to none, sharing the same monolithic design and compact dimensions as the card readers, including a sturdy hinge and locking mechanism."


- Martin Heck, Time Storm Films; timestormfilms.net
FINDABLE IS OUR SIGNITURE COLOR
We understand the reason behind all photo and video equipment being black. But we think that a ray of electric yellow shining from the black abyss of your camera bag will be a welcome sight when you are panic searching for your essential gear!
Find out more about the Media Tank