Come and see us at NAMM 2014 HALL A 6424 with our US Distribution - Eleven Dimensions Media | www.11dmedia.com
It's hard to believe another year has passed but here we are only a week away from the 2014 NAMM (The National Association of Music Merchants) show in Anaheim, California from 23-26 January. This is one of the biggest trade shows in the music industry and Angelbird will be there once again. Come out to see and experience the Angelbird product lineup for 2014 and have all of your questions answered live. See for yourself what all the buzz is about.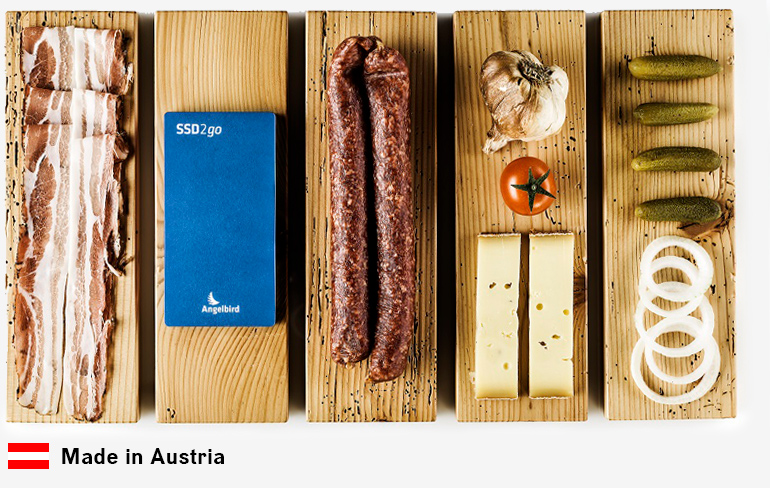 The NAMM Show is the world's largest trade-only event for the music products industry. It's held every year in January in Anaheim, California, USA, at the Anaheim Convention Center. It is one of the two largest music product trade shows in the world. The European counterpart is the Musik Messe in Frankfurt.

Some of the world's most important buyers and decision makers converge on sunny Anaheim in California at the music product industry's premier event. The NAMM Show claim on their web site that this is where brands are built, legends are created and deals are made.

This is the second year Angelbird will be at the NAMM Show, where we will be showing off our stunning range of Enterprise Class level internal and external Solid State Drives (SSDs) that we have built a reputation as the market leading brand for the quality of manufacturing in the field of SSDs.

This will include the AVPro and AVRaw high performance SSDs that are specifically designed for extremely reliable recording medium for professional video and audio needs and also the SSD2go Pro, the latest in our SSD2go external Solid State Drive range that is the fastest and best portable drive on the market, and has both USB3.0 and eSATA 6Gb/s.

If you are in sunny California, then we hope you get chance to drop into the NAMM Show 2014 where we will be more than delighted to personally see you and give you a demonstration of exactly what the Anglelbird SSD can do. You will not be disappointed - see you there!